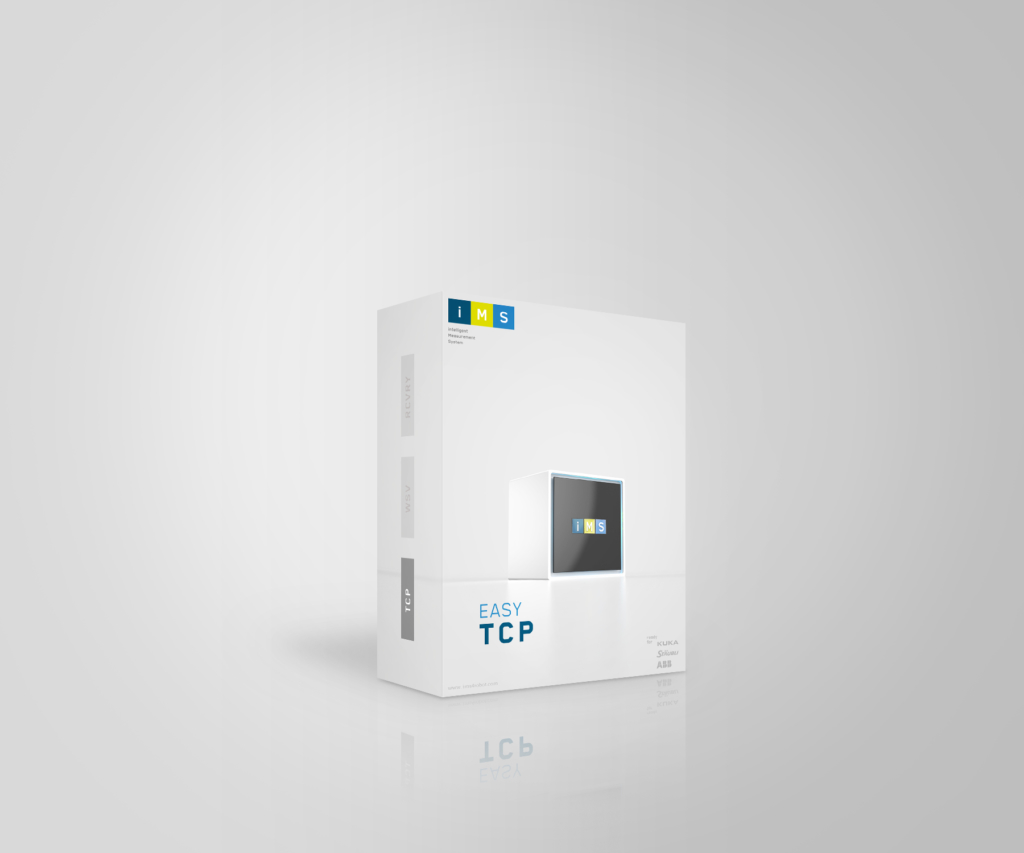 TCP EASY –

the easy introduction into Industry 4.0



The digital transformation of the industry is progressing in fast steps and a year has already passed since our iMS was awarded. Time to expand our product range. With the TCP EASY we offer you a product that measures your robot tool precisely and automatically. Lay the foundation for the requirements of Industry 4.0 – and at an attractive special price!
Integrate the TCP EASY in just five easy steps. The TCP EASY guarantees continuous product quality through the highest precision of the robot system and sustainably reduces the operating costs of your system. iMS is available as standard for the robot brands ABB, KUKA, FANUC and Stäubli. On request, we will be happy to adapt the iMS to any desired robot system.
TCP EASY: simple, precise, inexpensive. Discover the advantages now:
Permanent assurance of the correct working position of robot tools

Automatic correction of the tolerance deviation

Saving of specialist personnel and time savings through immediate localization of the cause of the error on the robot

Saving of material and increasing the system availability

Space-saving construction and easy integration
Thanks to the simplest self-setup, your TCP EASY is ready for immediate use. We are happy to support you with the system implementation with our many years of experience as a robotics specialist. We would be happy to advise you before making a purchase decision. If you need support, we are always there for you.
It's that simple to integrate the TCP EASY

:
1. Connecting iMS-Box

2. Position the sensor

3.

Attach the reference object to the robot gripper

4.

Teach in start positions

5.

Start TCP EASY and measure it again and again fully automatically